12 May 2022
Salmon and Trout Farmers Join Cargill's SeaFurther Sustainability Initiative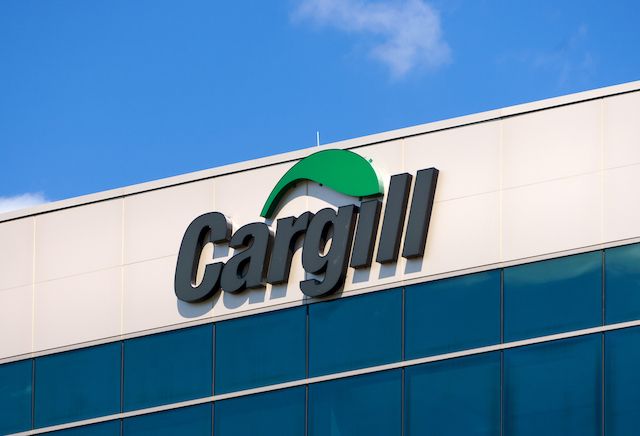 Trout farmers, Kames Fish Farming Ltd. in Scotland and salmon farmers, Salmones Aysén in Chile have joined Cargill's SeaFurther Sustainability to reduce their environmental impact by raising fish sustainably, Cargill announced on April 28.
The SeaFurther Initiative aims to assist salmon farmers to cut their carbon footprint by 30% by 2030, helping them achieve net-zero.
While wild capture fisheries produce emissions by using fuel-powered boats —and in the case of bottom trawlers, by disturbing carbon stored in habitats—a fish farm's carbon footprint is determined by the amount and type of feed used.
80% of the carbon emissions from Scottish fish farms come from feed.
Feed comes in the form of dried pellets comprised of small wild-caught fish, which can also amass a large carbon footprint. Other types of feed include soy, which can have a high carbon footprint if land has been cleared to grow it.
SeaFurther focuses on three key areas:-
Working on transforming raw materials through working with customers and suppliers to grow planet-friendly ingredients and reuse by-products.
Using innovative approaches to increase fish efficiency and enhancing production while using fewer resources and minimising the impact on the ocean.
Safeguarding animal welfare by developing fish nutrition that promotes the health and welfare of farmed fish and working with customers to ensure fish in their care are managed to the highest standard.
"SeaFurther is a breakthrough approach to sustainable aquaculture – its impact will be more than just a drop in the ocean. We are setting our sustainability targets on the success of the whole production chain – which will encourage collaboration towards the common goal," says Helene Ziv-Douki, president of Cargill's aqua nutrition business. "Launched in salmon and trout, SeaFurther can also be applied to other species, where the impact will be even greater. The more our expertise grows between now and 2030, the more reductions we will be able to bring."
The SeaFurther initiative utilises Cargill's leading nutritional knowledge and supply chain expertise, helping their customers significantly reduce their carbon emissions in line with science-based targets.
Dave Robb, program lead for Cargill's SeaFurther Sustainability initiative, says, "SeaFurther has created vertical collaborations with our suppliers and customers and horizontal collaborations within Cargill. Aligning on a common carbon reduction goal makes the message simple, but SeaFurther supports much more than just the carbon goal for sustainable aquaculture. The premise is based on creating a common approach and data to deliver sustainable supply chains for feed and farming."