22 Jun 2022
BMW's New M4 GT4 Race Car Features Most Natural Fibre Parts for GT Series to Date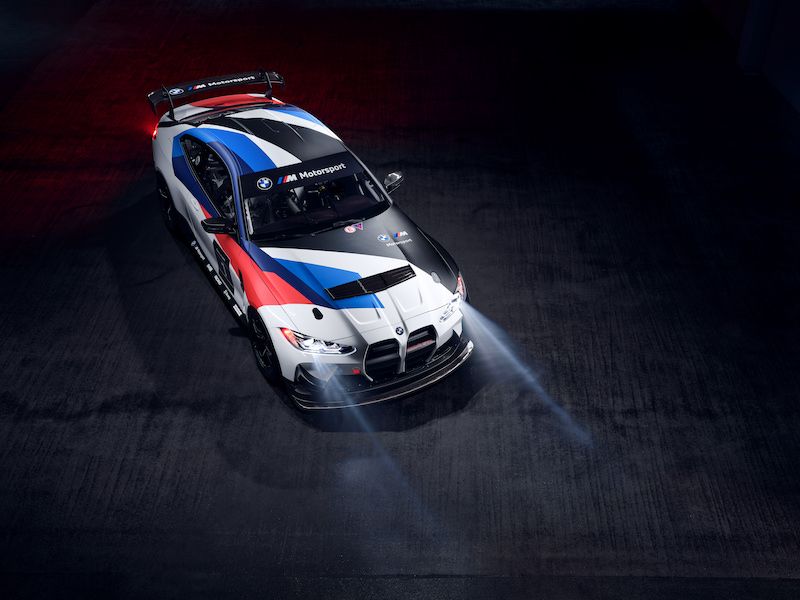 BMW has launched its new M4 GT4 race car, featuring Bcomp's ampliTex and powerRibs natural fibre composite technologies for a range of vehicle components, reported CompositesWorld. Bcomp has recently become an official BMW M Motorsport partner.
BMW claims the serial GT car consists of the highest proportion of natural fiber components to date, with Bcomp's ampliTex and powerRibs solutions incorporated throughout the interior on the dashboard and centre console. The material is also used in the hood, front splitter, doors, trunk and rear wing.
"Product sustainability is increasing in importance in the world of motorsport, too," Franciscus van Meel, chairman of the board of management at BMW M GmbH, said. "So, we are delighted to have Bcomp on board as an official BMW M Motorsport partner for the BMW M4 GT4 project."
The carmaker says using natural fibres reduces the greenhouse gas emissions (GHG) emissions by up to 85%. In addition, the natural fiber components can be processed through the standard waste management system once they reach their end of life, BMW claims.
The material technologies will eventually be used in BMW M models and BMW M Performance Parts based on findings and experience gained on the track, states BMW Group.
Bcomp and BMW Group Research are working on developing new sustainable innovations for future models to reach BMW's ambition to reduce its vehicles' life cycle carbon emissions by more than 40% by 2030 compared to 2019 levels.
"We are honored and happy to look back on such exciting joint milestones and even more on the adventures lying ahead of us with BMW," Johann Wacht, manager motorsports and supercars at Bcomp, said.
"Proving the performance of ampliTex and powerRibs on the highest level of Formula E and the DTM Class 1 era, and now embracing natural fiber parts to such a high extent on the new M4 GT4 customer racing program is a consequent and unparalleled statement towards scaling sustainable lightweighting."