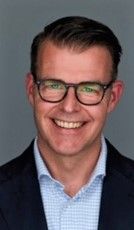 Reinier De Graaf
Director, Feedstock Strategy Europe
,
Eastman
In his current role, Reinier focuses on building up partnerships to supply feedstocks for Eastman's new molecular recycling facility in France. The facility will use hard-to-recycle waste in place of fossil-based resources to create new materials, as part of the company's efforts to enable a true circular economy.
During his career, Reinier has worked 30+ years in the plastics industry, gaining deep knowledge about masterbatches, compounds, and resins across different market segments and applications.
Reinier has a commercial background and holds an EMBA from IMD, Switzerland.