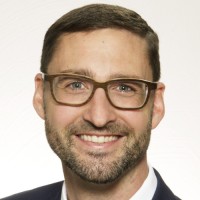 Jörg Klein
Sustainability Fanatic
,
GreenaDu
Jörg is a sustainability fanatic and loves project management. After studying chemistry in Erlangen, Zurich and Prague he completed his PhD at the University of Cambridge (UK). He then moved into industry as a technology scout, project manager and organisational developper in consulting, pharma, medtech and IT. Currently, he is rethinking green textiles at the brand greenaDu and providing proof-of-principle that plastic-free textiles are possible. Key challenges he addresses are
- scaling cradle-to-cradle design accross many different textiles
- keeping the supply chain in Europe.
- having a carbon footprint for every product and managing carbon emissions instead of externalising them.
- removing trade-offs between product quality ("touch&feel") and environmental impact.
- substituting cotton and polyester, which are currently dominating the textile markets by wood-based fibres (e.g. Lyocell/Tencel)

He truly believes that real premium textiles will have to become plastic-free and carbon neutral and that todays's entrepreneurs need to respect future generations instead of destroying the planet.