08 Aug 2022
UAE-Based Ceramics Firm Makes Large Investments in Sustainable Manufacturing Technologies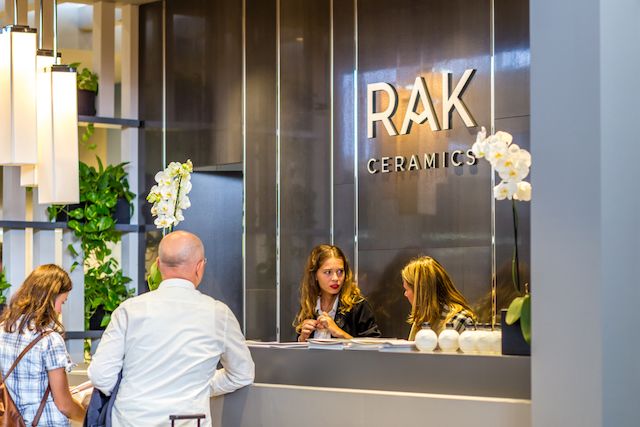 RAK Ceramics has recently made an investment of $1,000,000 in sustainable manufacturing innovations, including efficient online mosaic production, environmentally friendly processes for recovering and recycling rejected tiles, installing an advanced scanning solution, and the next generation of digital glazing.
The AED1.9 million investment in the online mosaic production system provides more cost-effective and efficient manufacturing of mosaic tiles that produce small sizes of 84 5x5 cm tiles and 220 2.5x2.5 cm tiles per press, the company claims. RAK Ceramics also spent AED0.7 million on an upgraded design development scanner, a significant advancement in the company's design development capabilities. The system improves the color and appearance of tiles and provides detailed data that can be used to optimise production.
The company invested in greener processes for recovering and recycling rejected tiles to as part of its sustainability roadmap. The cutting-edge crushing, grinding, and hammering machinery has enabled the company to recycle 100% of the damaged GP tiles in the first half of 2022 and 1,800 metric tonnes have already been recovered and reused, according to a statement by the firm. Meanwhile, the next-generation digital glazing system reduces glaze waste by 30-45%, enabling the company to improve the quality and consistency of its tiles by eliminating shade variation.
RAK Ceramics also launched an electric vehicle initiative across its manufacturing facilities in the UAE. The new e-bikes, which have a low environmental impact, allow staff members to easily travel between facilities without needing petrol or diesel cars, reducing general emissions and noise pollution in the surrounding area.
Press release