04 Aug 2022
PepsiCo to Use UBQ™ from Logistics Pallets to Point of Sale to Extend Sustainability Across Supply Chain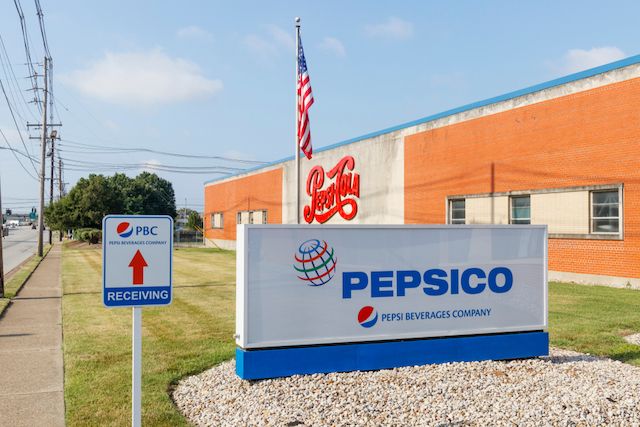 Food and Beverage Giant Orders 30 Thousand Additional Shipping Pallets "Made with UBQ™" and Introduces the Novel Material to Lay's Chips Displays Across Europe
UBQ Materials, climate tech developer of advanced materials made from waste, announced today that PepsiCo is expanding its use of UBQ™ across its supply chain with the launch of eco-friendly Lay's display stands, "Made with UBQ™," throughout Europe.
Following PepsiCo's successful pilot incorporating UBQ™ to reduce the carbon footprint of shipping pallets, the company is deepening its collaboration with UBQ in additional categories across the supply chain. The new Lay's Chips displays will be made in part with UBQ™ substituting conventional oil-based plastics.
UBQ™ is a bio-based thermoplastic, made from 100% unsorted household waste, including all organics. Use of UBQ™ diverts waste from landfills and incineration, preventing emissions from being released into the environment. For every ton of UBQ™ produced, up to 12 tons of CO₂eq are prevented from polluting the environment.
Beyond the new product extension, PepsiCo has also expanded on the initial logistics pilot, ordering 30 thousand more shipping pallets made with UBQ™. These pallets also feature recycled PP resin and recycled BOPP – the plastic film used in the company's snack packaging – to complete the circular economy cycle.
"Our goal is to transform our entire supply chain to tackle the sustainability challenges the world faces. UBQ Materials' waste-based thermoplastic reduces landfill waste, prevents emissions, and takes us towards circularity, which is why we are working towards scaling use of UBQ™ globally," said David Schwartz, VP, PepsiCo Labs. "We are putting sustainability and innovation at the heart of our operations. Achieving these goals is integral to the future of our business, our customers, our consumers and the planet."