15 Nov 2023
Partnership between Tetra Pak and Lactogal sees a cut down of the carbon footprint of milk cartons through a new design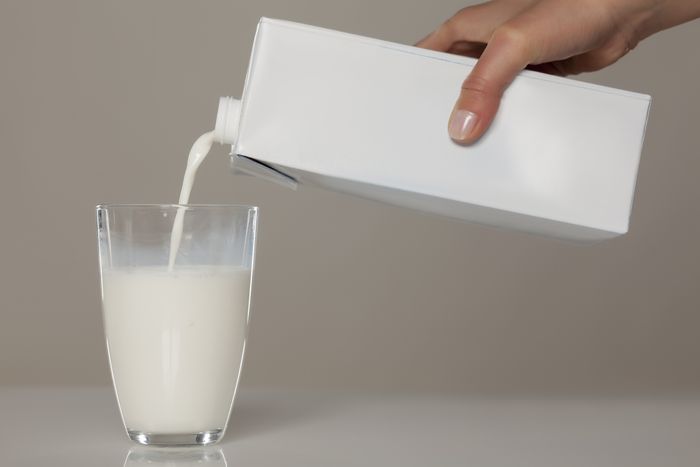 The two companies, Tetra Pak and Lactogal, have redesigned a milk carton and have unveiled an aseptic carton, which now includes a paper-based barrier. This new paper barrier brings with it a variety of opportunities and benefits, predominantly the ability for the packaging to be a lot more environmentally friendly, sustainable and a step forward for the greener manufacturing industry.
Currently the largest environmental concerns which affect the food and beverage industry include greenhouse gas emissions, food waste and plastic littering. These issues have a large impact on the environment and on businesses who sell food and beverages, so therefore, opportunities to reduce this impact are frequently sought after. One of the solutions, which has proved successful so far, is through packaging solutions which focus on the use of paper, especially packaging solutions which expand how much paper the packaging uses. These solutions are popular because they lower the carbon footprint which has been created through the use of regular packaging, they also have the ability to keep the food protected and have already started helping the food and beverage industry overcome the challenges they are currently dealing with.
Tetra Pak and Lactogal carried out commercial consumer testing in 2022 and once the results turned out positive, the companies launched the product. This new packaging design consists of an estimated 80% paperboard, increasing the renewable content to 90% and consequently reducing the carbon footprint by one third. The new design has also been certified as Carbon Neutral by the Carbon Trust™. This packaging design has been named Tetra Brik® Aseptic 200 Slim Leaf and it is a carton that now includes a new paper-based barrier. The packaging is able to be distributed under ambient conditions, whilst also meeting the 90% renewable aim. This is an excellent achievement both for the environment and the beverage and food industry, but also for Tetra, who have achieved becoming another step closer to creating a beverage carton entirely out of materials which are responsibly sourced renewable or recycled materials, fully recyclable and carbon neutral. Tetra has been building towards this goal for a while and this is an excellent step forward, with their overall goal being to reach industrial scale production of the packaging solution by 2025.
This journey started back in 2015, when Tetra Pak created a package made fully from plant-based renewable materials, these included paperboard and sugarcane-based plastic. This development was called the Tetra Rex® Plant-based package. This packaging was suitable for cold chain distribution, it also had benefits of being renewable, and the company has since, successfully delivered an estimated 6.5 billion of these packages to customers globally.
President of Lactogal, José Capela, said, "Our collaboration with Tetra Pak centres on a shared belief that a more sustainable future is possible. Innovating together is a big part of that. We are both focused on an ambitious sustainability transformation, and this new carton's 33% reduction in greenhouse gas emissions4, together with its Carbon Neutral certification by the Carbon Trust™, is a significant achievement towards this goal."
Executive Vice President Packaging Solutions, Tetra Pak, Ola Elmqvist, mentioned, "The development represents a critical marker in our longstanding work to design beverage cartons for recycling – something that is continuing to set the pace for the paperisation of packaging. By joining forces with Lactogal, we're now demonstrating that it's possible to progress the sustainability of aseptic beverage cartons while securing food safety and enhancing food access."