GCA Impact White Paper: Validating a Supplier's Sustainability in the Sustainable Packaging Industry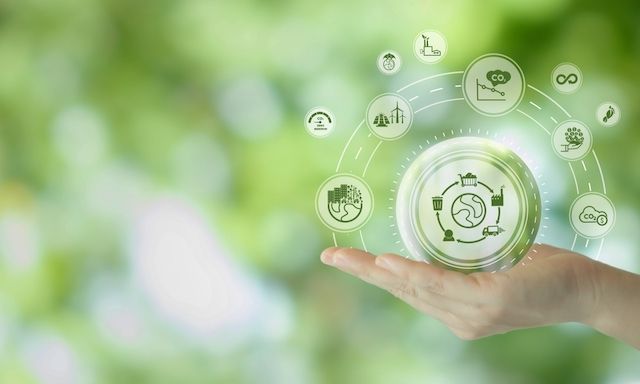 Many global supply chains choose to source from suppliers in emerging economies for a variety of reasons; including proximity to markets and manufacturers, quality, delivery, flexibility, and access to skilled and affordable labour. Due to sustainability concerns, many organizations' reputations have recently been put in jeopardy by the dubious business practices of their suppliers. The supplier as well as the supplier's supplier have very little understanding of the scope of sustainability issues that become risks and how those risks ultimately cause firms to incur losses.
Sustainable Packaging
One of the first encounters an individual has with a product is through its packaging. The global trend toward lowering carbon footprints and promoting sustainability has resulted in a substantial shift in how we think about and design packaging. Well-known companies are at the forefront of embracing new technologies and products. Kellogg's sustainability efforts have a significant influence on global efforts. As early as 2018 they promised to aim toward 100% reusable, recyclable, or compostable packaging by the end of 2025. Kellogg's already employs recyclable cardboard boxes for all of its cereal, and as part of its zero-deforestation goal, the majority of these boxes are manufactured from recycled carton board.
The Coca-Cola business substituted fossil-based components with biodegradable plant-based ingredients and produced more than 35 billion bottles, which were distributed in 40 countries. These bottles include 30% plant-based chemicals, with the remaining 70% of the PET (the PTA) derived from traditional fossil fuels. Sustainable packaging is also leading the way in the magnitude of impact as corporations have doubled down on research to replace harmful plastic packaging with sustainable alternatives.
Fig Composition of 35 billion Coca-Cola bottles
PepsiCo and biotech business Danimer Scientific Technologies worked together to create a biodegradable film resin from polyhydroxyalkanoate (PHA) that fits the food and beverage company's packaging standards. Nestle is taking significant measures to eliminate plastic and transition to more sustainable packaging. They worked with Danimer Scientific Technologies to create and manufacture bio-based resins for Nestle's water division utilising the PHA polymer Nodax.
Sustainable Suppliers for Sustainable Products
Suppliers play an important role when firms integrate sustainable development into their core business activities. From developing structures to managing work camps, delivering services, and supplying equipment, how they manage their environment and resources is critical and has a direct impact on an organization's sustainability goals.
Frequent engagement with suppliers via business reviews and supplier audits can aid in identifying sustainable development opportunities and hazards in major category supply chains. By standardizing Key Performance Indicators (KPIs) to achieve alignment with ESG performance targets; metrics tracking, performance evaluation, finding possibilities for continuous improvement, and sharing best practices for increasing supplier capacity across the supply chain; organizations can ensure active supplier participation that can further drive sustainability efforts.
The building block for a sustainable supply chain is a network of sustainable suppliers. According to KPMG, organizations actively select partners who have a sustainable and modern supply chain. According to research by GEP, implementing newer technologies such as smart contracts in your supply chain can significantly reduce costs and streamline procurement processes. Smart blockchain-based contracts and orders automatically trigger pre-agreed payments upon transaction cycle completion, eliminating the need to issue invoices, get them authorised, and manually begin payments. Smart contracts also help reduce emissions as the resources required to validate a smart contract are far lesser than their conventional counterparts.
Koopman Logistics is an automotive transportation firm that ships vehicles all over the world using blockchain. The use of ledger technology minimises the amount of paper used, speeds up the payment process, and makes shipping safer. Koopman became the first automotive logistics business to deliver a vehicle using a 100% paperless blockchain procedure in April 2018.
Challenges in meeting Sustainability Goals
Supplier Relations Collaborating with manufacturers that exclusively implement sustainable manufacturing methods would be time constraining and financially unfeasible for smaller players. Tracking the supplier's suppliers' activities can also prove resource-intensive for smaller organization.
Resource Usage Manufacturing sustainable products can prove to be more resource intensive. It requires newer, more expensive machinery and increased resources when compared to conventional plastic packaging. This is a barrier for manufacturers interested in shifting from conventional plastic manufacturing to sustainable packaging manufacturing.
Product Life Cycle Organizations that want sustainable packaging are concerned about how to dispose of it. To experience the benefits of using recyclable, compostable, or biodegradable packaging, these materials must be managed throughout their lifecycle and beyond.
Measuring Impact The scope and worldwide nature of today's supply chains, as well as the diversity of items produced, make it impossible to keep track of all potential environmental, social, and economic challenges. Many external organisations can calculate performance indicators for assessing the most critical supply chain sustainability challenges.
Lack of Acknowledgment of Social Sustainability Organizations prioritize environmental and economic sustainability above social sustainability. Most work is done in this domain are from developed countries, and the issue is considerably more difficult in developing ones. Furthermore, there is a scarcity of research and conceptual frameworks that address sustainability in multi-tier supply chains.
Assessing your Supplier
To achieve their sustainability goals, organizations are very particular in selecting their supplier. A detailed supplier assessment and thorough analysis of the scores can benefit an organization across multiple levels such as:
Tapping into an 'environmentally conscious' market that is willing to pay a premium for sustainably sourced products

Creating opportunities for continuous improvement activities to enhance the supplier performance

Potential for partnerships with organisations that have similar sustainable goals

Ensuring consistent quality in products as a result of clear guidelines on production and procurement

Building an environmentally conscious brand image which will ensure financial security in the long run

Increasing awareness about sustainable practices in the industry and promoting healthy competition in the industry
Supplier Sustainability Assessment by GCA
GCA has developed a Supplier Sustainability Assessment framework that can assess suppliers using industry-specific pain points. The SSA is an exhaustive checklist that can be utilised to self-assess the sustainability of your supplier.
The SSA includes suggestions to increase the score along with additional certifications that can be obtained by the supplier to increase their score. This SSA serves as a checklist for manufacturers to assess their suppliers on sustainability. All questions are derived keeping overall sustainable goals that an organization should target in mind.
Organizations are focusing on achieving their sustainability goals and to achieve these goals they want their supplier to follow a similar path. This framework helps organizations to access their supplier for sustainability, therefore make an informed decision on supplier selection and evaluation.