16 Nov 2023
Coveris develops an innovative sustainable new form of medical packaging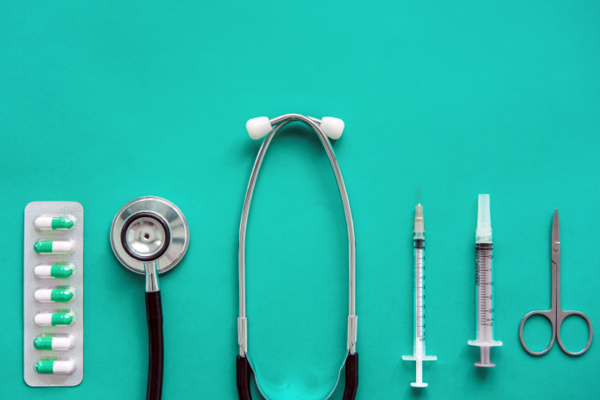 Coveris is a company focused on flexible packaging and they have recently added to their collection of products made from sustainable materials. The new product is called Formpeel P and it will be unveiled by Coveris, the Vienna-based company, along with their larger range of medical products at the Compamed Trade Show, taking place in Dusseldorf, Germany.
Formpeel P is a recyclable thermoforming film, which has been developed for specific use with medical device applications. Coveris has mentioned all the benefits of the new products, including how the new film is co-extruded, puncture resistant and is supplied on a peelable polyethylene (PE) or polyolefin (PO) base. The product being manufactured with these materials brings multiple benefits to the product, including being an excellent alternative for everyday medical products, the ability to withstand ethylene oxide, plasma and gamma sterilisation. Coveris added, that along with a sustainable lidding film which helps the material to become a sustainable packaging alternative, once combined with Cleerpeel, which is a transparent pouch generated from oriented PE/PE film, both of the solutions make the sterile extraction of medical products possible. Whilst also providing maximum protection and allowing for sustainable use of medical products through the use of sustainable resources.
Formpeel P is the latest addition to a large portfolio of previous work which has been completed with the same goal in mind, making the medical industry more sustainable. Other works by Coveris' include Formpeel T, Flexopeel T, and Cleerpeel. Overall, the benefits of using Formpeel P are very evident in the way it continues to provide functionality and safety just as normal materials do, whist reducing plastic waste and how much packaging is required. Coveris made it clear that their intentions with this product was to create a form of packaging manufactured out of sustainable resources, within a green manufacturing process. These intentions are made clear in how the lifecycle of this packaging material is much greener and more sustainable from beginning to end.
The medical segment director, Jan-Willem Bruijsten, says that sustainability is a core value at Coveris, "At Coveris we have built our entire strategy around a vision of no waste because we believe that fighting waste in all its forms is the driving force behind a more sustainable future."
Along with their goal showcased by this exceptional product, Coveris also developed the ReCover division earlier this year, which enabled them to help create unique recycling solutions within the packaging industry. Bruijsten added, "The game-changing waste repurposing process is closing the loop by using a highly effective de-inking and mechanical recycling technology, reusing high-quality feedstock from plastic packaging to produce new packaging material."