09 Nov 2023
Atluxe has developed a blanket to help allergies, asthma and the environment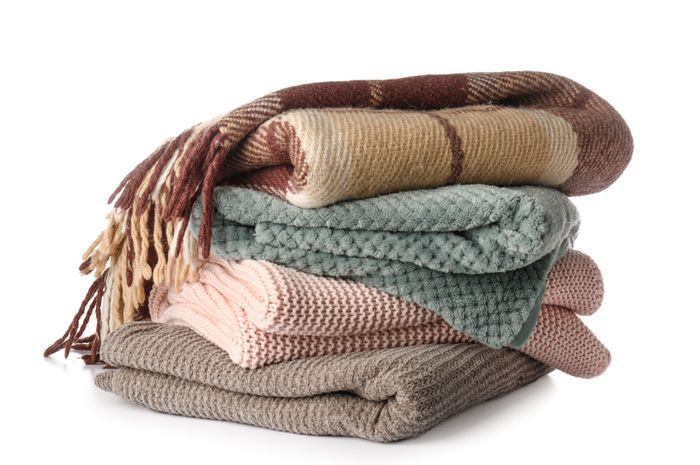 Atluxe is a home textile company, founded by Uyi Igbinosa, which is different to regular textile companies, as this one manufactures their blankets out of material with specific qualities to be better for people with allergies and asthma, but also which benefit the environment.
Most blankets are not created in the most environmentally friendly way and can also cause allergic reactions or issues for people who have asthma, as regular blankets are often made from materials which are not natural or hypoallergenic. Therefore, Igbinosa, created Atluxe, with the aim of specialising in high-quality, hypoallergenic blankets and bedding, which are all made from natural materials, for example, organic cotton, bamboo and wool. These materials were selected, as they are well-known for their breathability, durability and softness, which makes them the perfect solution to children and adults suffering with asthma or allergies.
Creating a solution to issues which affect allergies and asthma has become more pressing that ever, as a recent study performed by the Centres for Disease Control and Prevention (CDC) revealed that an estimated 6.5% of children under 18 suffer from asthma, which means about 4,675,475 children within just the United States are affected. Therefore, the creation of this project means an immense number of people will be given a solution, which also benefits the environment.
The company took a step further and chose to ensure that their products were not only better for consumers, but also better for the environment. Recently the company took on the idea that their products will also represent and show the importance of responsibility, through their current commitment to ethical sourcing and manufacturing, which involves making sure all their products are traceable throughout the supply chain.
Through the use of the manufacturing process they have developed, Atluxe makes it clear that the company has two very important priorities when it comes to the development of one of their products. The first is that they want to create the best product possible for their consumer market, in order to help people with asthma and allergies as best as they can. The second priority is to be as environmentally friendly as possible, through using sustainable materials and as green a manufacturing process as possible, to ensure that any purchases made are an investment for a household as their products are designed to be healthier and create a more sustainable future.
On top of this, Atluxe takes its green drive even further, by contributing 10% of its profits to charities which fight global warming, children's health and empowering women and education. This emphasises just how dedicated to working for the greater good and the environment this company is. They have also announce their future plans to create a wider range of products, upholding their commitment to social and environmental responsibility, and aiming to make Atluxe a common household name, through generating a multitude of necessary textiles and products.
Dr. Igbinosa, commented, "We believe that by prioritizing social and environmental responsibility, we can create a better future for ourselves and future generations."